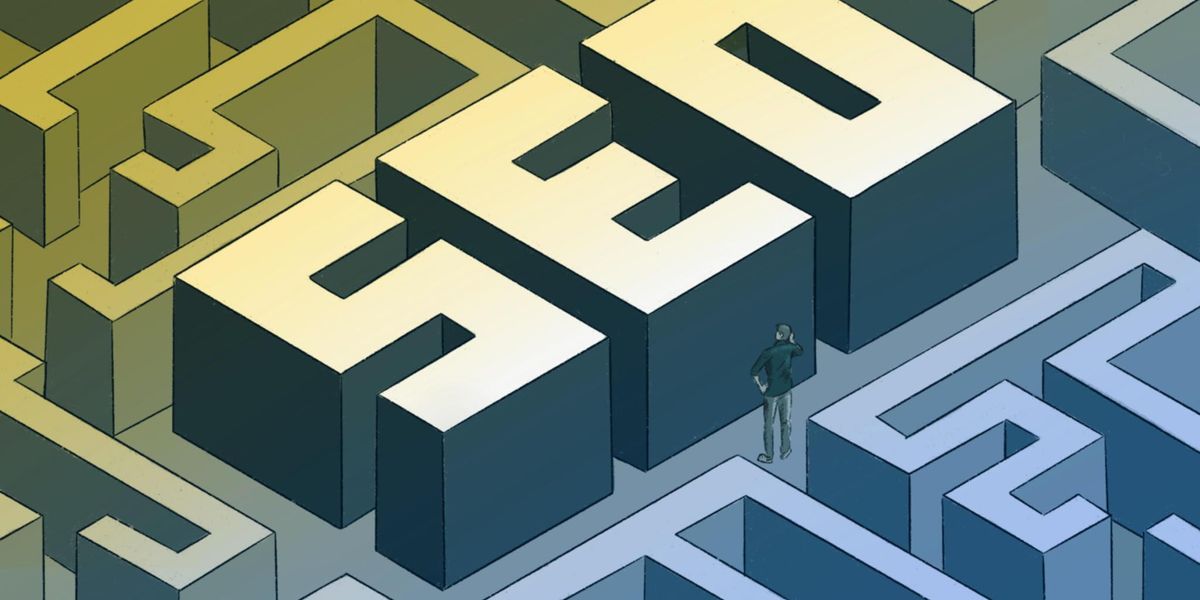 7 Tips to Dominate SEO For Your Brand
Google doesn't publicly reveal the "secret sauce" that powers their search algorithm, and the company makes tweaks and adjustments all the time to continually make results cleaner and more effective. But despite all of this mystery and complexity, it's still possible to improve your site's performance using a few relatively straight-forward steps.
---
According to Kevin Miller, the co-founder and CEO of the Los Angeles-based digital marketing agency GR0, having a major positive impact on these rankings can be as simple as setting up profiles on major social media sites and web directories. "Platforms like Glassdoor, BuiltIn and Clutch to name a few have incredibly strong domain rankings, allowing those profiles to rank highly on Google searches," Miller explained. "For most companies, if your profile is built out properly, it has a very strong chance of ranking on the first page of your brand name. This allows a brand to basically dominate Page 1 SERPs (Search Engine Results Pages) within a short span of time."
GR0 offers a bespoke B2B service with just one mission: to help brands rank #1 on Google. GR seeks to demystify the SEO process for their clients, allowing them to realize their full potential and deliver unmatched value to every customer. Now, in collaboration with dot.LA/the Founders guide, they are for the first time sharing its secret sauce: 7 tips to get your brand conquering SEO.
STEP 1: GETTING STARTED / BASIC TIPS
The first and most important step of all comes right at the top: making a list of the keywords and phrases, in addition to your brand name, that you most want to emphasize in Google results. Bear in mind that the most popular and commonly searched words and phrases are extremely competitive, so it's wise to choose some secondary or tertiary keywords as well. (Rather than trying to rank for the term "dentist," for example, try "West Philadelphia dentist" or "painless West Philadelphia dentist" or "painless low-cost West Philadelphia dentist.")
You're going to include these keywords in every item about your product or company or service that you post on other sites, so they should be relevant and natural for you to work into sentences.
STEP 2: GLASSDOOR
Glassdoor is a large and very well-established service allowing tech employees to rate and review their employers.
As with Comparably, there are a number of benefits to having an "Employer Profile" on Glassdoor. It's a way to take control of the conversation and showcase your company and brand in the most positive and effective way possible, giving potential hires a clearer idea of what it's like to work for you.
STEP 3: GOOGLE MY BUSINESS PAGE
"My Business" pages are a free tool from Google that helps companies manage their online presence. This is a particularly important tool for local businesses seeking to gain greater exposure in their immediate region or primary area of operation, because Google organizes search results based on your location while searching. This means a business with a clearly marked location will perform better in searches from people in that area.
Google uses the date from the My Business pages to power its "Knowledge Graph," an important component in how the algorithm structures and organizes information. As well, Google creates a Maps location for every My Business listing, so your company will now appear in Google Maps searches and searches within any third-party platform using the Google Maps API.
STEP 4: CRUNCHBASE
Crunchbase collects basic information about startups and industry trends, and contains profiles on individual companies. Because it's a long-standing and trusted resource that also allows business owners to customize and flesh out their profiles, it's also a powerful SEO tool.
When filling out your Crunchbase profile, specifics are always better than vague generalities or "marketing speak." As well, avoid using phrases like "my company" or "our company." Whenever you can, without sacrificing readability, throw your brand name in there.
Fill out the complete profile without missing any major steps. "Founding date" is a popular search among Crunchbase users, so make sure you have this filled in as well. Also, bear in mind that investors primarily use Crunchbase to investigate funding, so the more thorough you can be in those sections – including links to articles about your previous rounds, if available – the better. Also be sure to update your Crunchbase file when there's important news about your company.
STEP 5: BUILT-IN LA
This community for startups, tech companies, and their employees has a local element: in addition to Los Angeles, there are Built-In sites serving Austin, Boston, Chicago, Colorado, New York, San Francisco, Seattle, and more. The site is largely structured around employee satisfaction and recruitment, but it's also another quality link pointing back to your business, which increases your visibility among people scanning LA tech startups more generally.
STEP 6: COMPARABLY
Comparably is a community tool allowing staffers to review and discuss their employers safely and anonymously. For employers, in addition to the SEO benefits of setting up a Comparably profile, having a favorable Comparably page with fair and accurate employee reviews can be a great way to attract additional talent.
Because Comparably is established in its vertical, and features original editorial content that keeps the site active and relevant, their pages show up high on Google for dozens of search terms related to jobs and job seeking. This helps not only with recruitment but media visibility as well; these profiles are a great way to amplify public-facing employee perks and programs, such as diversity and inclusion efforts.
STEP 7: CLUTCH
Clutch.co is also built around ratings and reviews, but from a B2B perspective rather than employee and employer. The Clutch platform provides in-depth reviews of companies offering B2B services based on analytics and feedback from former clients, to see how businesses and their services compare within specific markets. These profiles have all the same benefits as the employee-facing services, but exclusively for businesses that want to catch the attention of other managers, founders, and startups in the B2B space.
STEP 8: SOCIAL MEDIA
While the previous steps were based around setting up one-time profiles, some of which require occasional updates, it's also important for your company to regularly post fresh content to major social media sites, including Twitter, LinkedIn, and Facebook.
Social media posts don't directly contribute to your SEO ranking, but links that are shared across these platforms increase your company's exposure, and can ultimately help improve your rankings in a number of ways. Studies have repeatedly found a correlation between social shares and SEO ranking for individual links.
It's a good practice to tweet at least once or twice every single day, and then post this same content to your company's LinkedIn and Facebook profiles.
Related Articles Around the Web

https://dot.la/gr0-presents-7-tips-to-dominate-seo-for-your-brand-2657151912.html