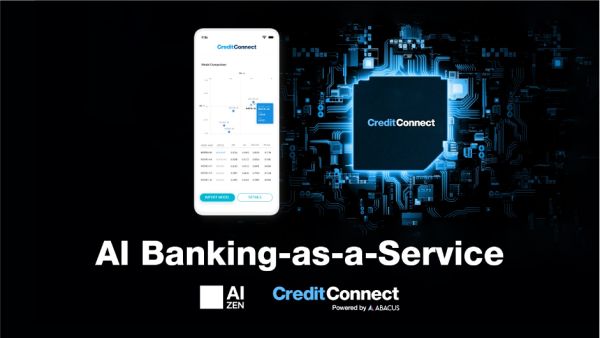 AIZEN, An AI Technology Platform Offering New Ways to Finance Data Economy
AIZEN Global Co., Inc. ("AIZEN") is a financial technology (fintech) company that is driving digital financial services innovation using Artificial Intelligence (AI), founded by a team of professionals from Citi, Standard Chartered Bank, Volkswagen Financial Services, AXA, SAP, and IBM. For the past five years since its inception, the company has developed and validated a finance-specialized automated machine learning platform called "ABACUS". It has been selected as a global winner at MAS (Monetary Authority of Singapore) FinTech Awards, the first placer at 2020 Hong Kong FinTech Week, Top 10 FinTechs by Standard Chartered Hong Kong, and named Gartner Cool Vendor in AI for FinTech. Most recently, AIZEN has been chosen to join MAS Global Veritas Challenge to encourage responsible AI in the financial services industry, along with VISA, SAS, Experian, and Ernst & Young. Based on strong business traction, the company is expanding into Vietnam and Indonesia with "CreditConnect", an AI technology platform to help businesses to scale with digital financial services.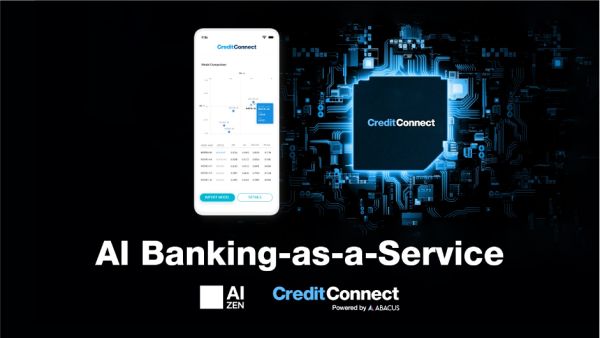 AI lenders are attracting a growing number of customers. Upstart (Nasdaq: UPST), a leading AI lending platform, has originated $3 billion in loans across its platform just in the third quarter of 2021 alone. Clearco, which just secured funding from SoftbankVision Fund II, said it will lend over $1.5 billion by the end of 2021. Fundbox said that it has surpassed $2.5 billion in transaction volume since its founding in 2013.  
AIZEN is capturing the huge credit demand in Asia. It has developed AI models to provide nonfinancial industries with their AI lending platform, redesigning the banking infrastructure based on patented technologies. It is primarily focusing on the fast-growing e-commerce market to bridge the credit gap between online sellers and financial institutions and automating core credit decisions using AI. It is currently managing over $2.5 billion of annual GMV from multiple e-commerce malls and payment accounts from 20 banks. AI models are based on sales analyses such as scheduled payment (trade receivable), sales and return history, and trends. AIZEN has designed the automated infrastructure to connect AI models and finance that are tailored for each online seller and focused on providing AI-based banking services to connect e-Commerce sellers and financial companies. Leveraging online sellers' data in making AI decision-making models is efficient for e-commerce and financial companies in securing potential clients and providing them with affordable financial services. Combining and converting nonfinancial data to "credit"-related information is one of AIZEN's proprietary technologies. Understanding the complex business nature and embedding technologies across the entire credit process such as credit assessment, risk management, and loan package design is key to its innovation.
In Vietnam, AIZEN has secured its 117 affiliated companies within eight months since "CreditConnect" launch and partnered with six local financial authorities. CreditConnect platform entered the local market as soon as its launch, through which 17 Vietnamese data economy partners facilitated credit in 2021. It has also signed with Vietnam Maritime Commercial Joint Stock Bank (MSB) and is also planning to offer CreditConnect service to various local data platforms including the largest Vietnamese drug distribution platform called "Thuocsi (Buymed), the largest delivery platform "Loship", and payment gateway connected to social commerce called "Payme".  CreditConnect Vietnam is expected to reinforce its platform with more partners of data economy and financial institutions, strengthening its AI operating system to be fully autonomous. AIZEN is proving its technological excellence not only in Vietnam but widely in Southeast Asia. The company has also participated as the solution provider of the program for logistics prediction modeling of Open Innovation Platform (OIP) under Infocomm Media Development Authority (IMDA), a Singaporean government authority.
AIZEN has raised a total of $10 million funding from a leading bank, sovereign PE fund, and e-commerce focused VCs. It plans to seek a new round of investment from global investors in 2022. The Chief Executive Officer (CEO) of AIZEN Global, Kang Jung Seok, said, "We now supply our credit processes to data platforms that rapidly grow in the fields of retail, medicine, and even EV battery. AIZEN's CreditConnect will perform as the core part of a sophisticated lending platform," he continued.
Media Contact
Company Name: AIZEN Global
Contact Person: Hyeree Jang
Email: Send Email
Address:AIZEN 8F, 30 Eunhaeng-ro, Yeongdeungpo-gu
City: Seoul, 07242
Country: Korea
Website: www.aizenglobal.com
AIZEN, An AI Technology Platform Offering New Ways to Finance Data Economy