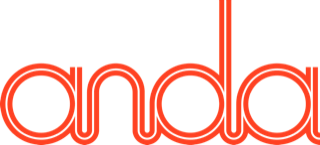 A West Hollywood-based fintech announced the launch of a banking program Dec. 20 aimed at building Hispanic wealth through stakes in the crypto sector.
Assembled Financial Technology's new Anda bank account is a "digital bank solution" that offers the benefits of a low-cost digital bank account insured by the Federal Deposit Insurance Corp. and a loyalty program with a cryptocurrency component. Anda is structured to help the Hispanic community move into the digital and crypto economy, according to a company statement on the program's rollout.

Assembled Financial Chief Executive Michael Keeslar said that despite the overall proliferation of digital banking products in the last decade, not many were built around creating services and solutions for the country's largest and fastest growing minority group.
Half of Assembled Financial's staff is Hispanic, according to the company, and 80% are minorities.

"The Anda (bank account) kickstarts customers' journey to financial freedom by creating a bridge between everyday banking and the frontier of cryptocurrency, managed in one app," Keeslar said. "The traditional banking business model has fundamentally changed, driven by new and innovative technologies and evolving customer expectations."

The new banking program allows customers to earn Moves tokens upon depositing funds. By staking these tokens — a process in crypto banking in which customers commit their holdings to support the blockchain network — Anda's customers can double the number of tokens they receive in a year.

Liz Sanchez, Assembled Financial chief marketing officer, said in a statement that these Moves tokens allow customers "to interact with cryptocurrency" in addition to earning cash back and other typical banking bonuses.

"Hispanics are eager to learn about and participate in the crypto economy," said Sanchez. "To support Hispanic individuals and communities in adapting to new financial technologies, Anda offers an easy-to-understand digital app with tools and resources."

The Anda bank account is a deposit account provided by South Dakota-based MetaBank in a partnership with Assembled Financial.
Assembled Financial was formed in 2020 through a partnership between Assembled Brands and the blockchain-focused IT servicer Fractal Technology to "enhance the small business lending process."
 
Initially created to assist small businesses and banks with PPP forgiveness, Assembled Financial describes its software as a tool that "seamlessly enables automated connections between applicants and lenders."
For reprint and licensing requests for this article, CLICK HERE.

https://labusinessjournal.com/news/2022/jan/03/fintech-launches-crypto-bank-account-hispanics/