Naples, Florida accounting firm, CCG Certified Public Accountants (+1-239-345-2190), has launched its new retirement planning services to help clients retire confidently.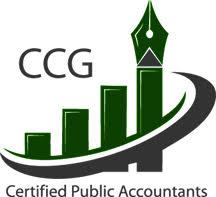 Fort Myers, United States – December 21, 2021 —
The latest addition helps employees and professionals in Naples, Florida, and the surrounding areas prepare for life without the paychecks. It provides them with several retirement instruments like pensions, cash balance plans, and 401(k) to build the assets they need to live comfortably after retirement. Furthermore, the agency guarantees 100% customer satisfaction with prompt and personalized services.
More information is available at https://ccgcpas.com
Failing to plan for the future leaves families vulnerable during uncertain times. But most people avoid retirement plans due to the perceived high cost. Furthermore, several financial advisors spend too much time focusing on portfolios and investments without regard to how they fit with the client's economic situation. The recent addition provides personalized service tailored to customers' specific needs, giving them the peace of mind to save for their post-working years.
The company performs a comprehensive assessment of clients' financial standing, considering their risk appetite, life expectancy, different investment vehicles, and projected ROI. It leverages its wealth and asset management expertise to build tailored retirement plans suited to customers' needs.
The public accountants also help company owners and staff set up 401(k) accounts to save for retirement with pre-tax contributions. In addition, they provide a record-keeping system that allows each customer to watch their portfolio and the progress being made.
Alongside these services, the Better Business Bureau-certified asset managers handle year-end tax advisory and dispute resolution, cash flow management, and succession planning. They also assist with Quickbooks setup, training, and support so that companies can reduce their dependence on traditional time-consuming bookkeeping methods.
With this new addition, the agency reaffirms its longstanding commitment to helping the people of Naples, Florida, leverage the best retirement options. Their affordably priced service enables clients to plan for their future without sacrificing their present comfort. The customer-focused company goes above and beyond to exceed expectations.
A company representative said: "We're here to help you find the perfect retirement plans that fit your current financial situation. Our mission is to enable you to live the life you dream."
Interested parties can visit https://ccgcpas.com to book a no-cost consultation or call (239) 345-2190 for more information.
Contact Info:
Name: Steven Phillips
Email: Send Email
Organization: CCG Certified Public Accountants
Address: 5294 Summerlin Commons Way, Suite 1203, Fort Myers, Florida 33919, United States
Phone: +1-239-274-8293
Website: https://www.ccgcpas.com/
Release ID: 89057153
COMTEX_399360842/2773/2021-12-21T13:35:40
Naples FL Retirement Planning Pension/401K Setup – Accounting Services Launched