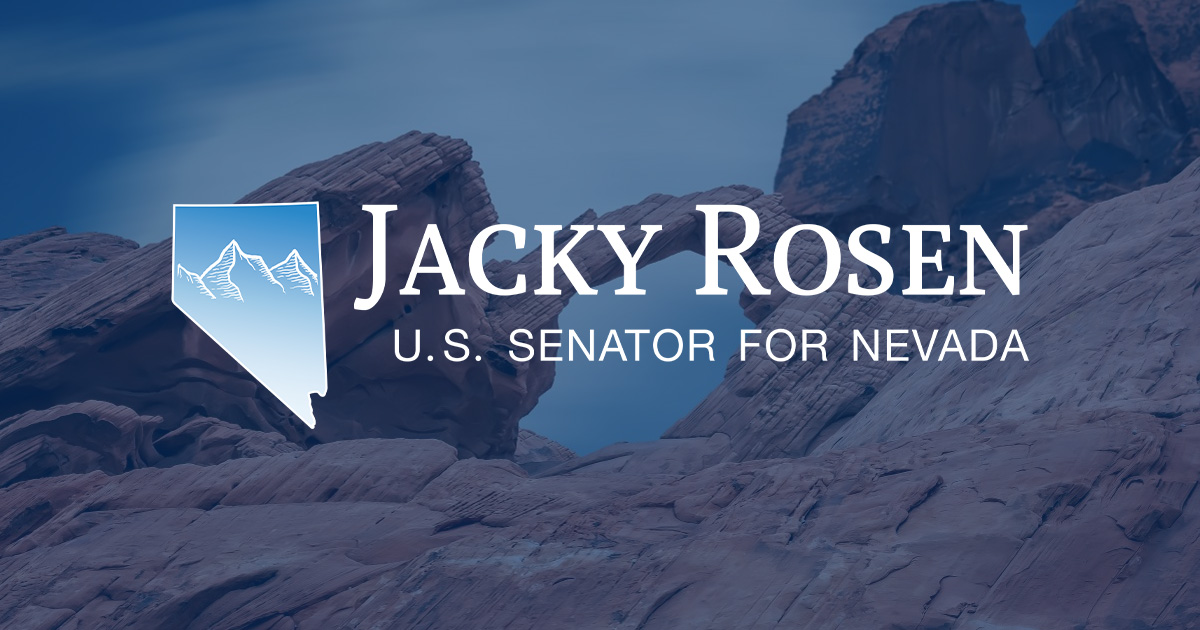 Rosen, Collins Introduce Bipartisan Legislation to Include Accounting in STEM K-12 Education
WASHINGTON, DC – Today, U.S. Senators Jacky Rosen (D-NV) and Susan Collins (R-ME) introduced their STEM Education in Accounting Act, bipartisan legislation that would designate accounting as a STEM (science, technology, engineering, and math) subject, strengthening education and career pathways for the accounting profession and promoting diversity within the field. 
The bill would amend the Every Student Succeeds Act to add accounting education programs as an allowable use of K-12 grant funding and promote high-quality accounting instruction for members of groups underrepresented in accounting careers. This bipartisan legislation comes at a time when the accounting profession, like many sectors of the economy, is struggling with a shortage of talent to fill available jobs. While the pandemic has exacerbated the problem in many sectors, the accounting profession has long faced such a shortage.
"Working across party lines to improve access to STEM-focused classes and careers is one of my top priorities because we know this will strengthen Nevada's workforce and our economy," said Senator Rosen. "This bipartisan legislation will promote and expand access to accounting education programs and jobs, ensuring future accountants are prepared to support businesses and financial institutions in today's technological world." 
"Mathematics is a critical skill that can help students unlock countless doors to high-paying, in-demand fields. One of those doors leads to the accounting profession whose work plays a key role in providing capital markets with confidence and assurance in financial reporting," said Senator Collins. "Our bipartisan bill would designate accounting as a STEM subject. I encourage all of my colleagues to join me in promoting accounting education, improving students' finance skills, and strengthening the pipeline of future accountants, who play such a vital role in our financial system."
"For years, the AICPA has championed the inclusion of accounting in STEM programs and we are grateful to Senators Collins and Rosen for their leadership in recognizing the connection between accounting and technology," said AICPA President & CEO Barry Melancon, CPA, CGMA.  "The technological skills CPAs learn help them make informed decisions, solve complex problems and enhance the delivery of services throughout the audit, finance and tax arenas.  As the profession continues to evolve its services in areas like cybersecurity, information integrity and systems controls and its use of emerging technologies and techniques, such as blockchain and data analytics, the integration of this knowledge with quantitative reasoning skills enhances accountants' value to their clients, to the profession and to the finance and tax industries.  This bipartisan legislation is a recognition of the value the accounting profession provides and will help to diversify and expand the profession."
###
https://www.rosen.senate.gov/rosen-collins-introduce-bipartisan-legislation-include-accounting-stem-k-12-education