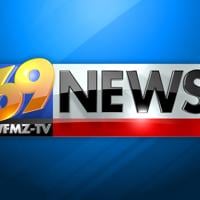 ORLANDO, Fla., Nov. 24, 2021 /PRNewswire-PRWeb/ — Terry Cane, COO of global SSL service domain registration and SEO hosting provider SEOHost.net (https://www.seohost.net), has shared her thoughts on Facebook's recent decision to rebrand.
In early October, The Wall Street Journal released The Facebook Files, a comprehensive overview of leaked internal documentation from the social network. According to the publication, this documentation paints a clear picture of Facebook as a company fully aware that its platforms are "riddled with flaws that cause harm." The documents also revealed several issues within Facebook's management, such as a disconnect between engineers and executives.
A few days after the release of The Facebook Files, the company experienced a severe outage across all platforms and services, lasting approximately six to eight hours. One report even claimed the company was forced to resort to angle grinders to gain access to its own servers. Later that month, Facebook announced plans to change its name to Meta — a move which, per CEO Mark Zuckerberg, reflects the company's focus on building the metaverse.
Per Cane, the fact that Facebook announced its rebrand in the wake of these controversies was no accident.
"October was a bad month for Facebook," says Cane. "As a company, it has increasingly found itself in the crosshairs of everyone from consumer advocates to regulatory bodies. That's to say nothing of its reputation amongst its users, most of whom are keenly aware of the platform's role in spreading COVID-related misinformation."
Even prior to October, Facebook's reputation was slipping. A survey released in September 2021, for instance, revealed that Facebook and Instagram user satisfaction was at an all-time low. Reports that Facebook stole its new brand name from another, smaller company, though currently unfounded, only further tarnished its image.
"It's understandable that Facebook would shift its focus and try to distance itself from social media," notes Cane. "The Facebook and Instagram brands have become increasingly toxic in recent years, with even business users and advertisers expressing their dismay. Unfortunately, a shift in focus won't fix the fundamental internal problems underlying both platforms."
"A successful pivot requires more than a new name and some new subsidiaries," she continues. "It requires that a business rework, rethink, and reimagine its internal management processes. At this moment in time, there is no indication that Facebook intends to do this — meaning the usability, enforcement, and privacy issues that plague its other products will plague the 'metaverse' in equal measure."
####
About SEOHost.net:
Located in Orlando, Florida, with locations worldwide, SEOHost.Net provides a wide range of services in both the U.S. and the E.U., including domain registration, SSL Hosting for SEO, and VPS, dedicated, and A-Class IP hosting. The company offers exceptional service with a strong service level agreement, multiple geographic locations, and free migration. For more information, visit https://www.seohost.net.
Media Contact
Eric Siu, SEOHost, (800) 701-0793, [email protected]
SOURCE SEOHost

https://www.wfmz.com/news/pr_newswire/pr_newswire_entertainment/seohost-net-principal-meta-rebrand-is-a-band-aid-at-best/article_ec8e174d-7a7b-5fdc-bc7c-049820437cce.html