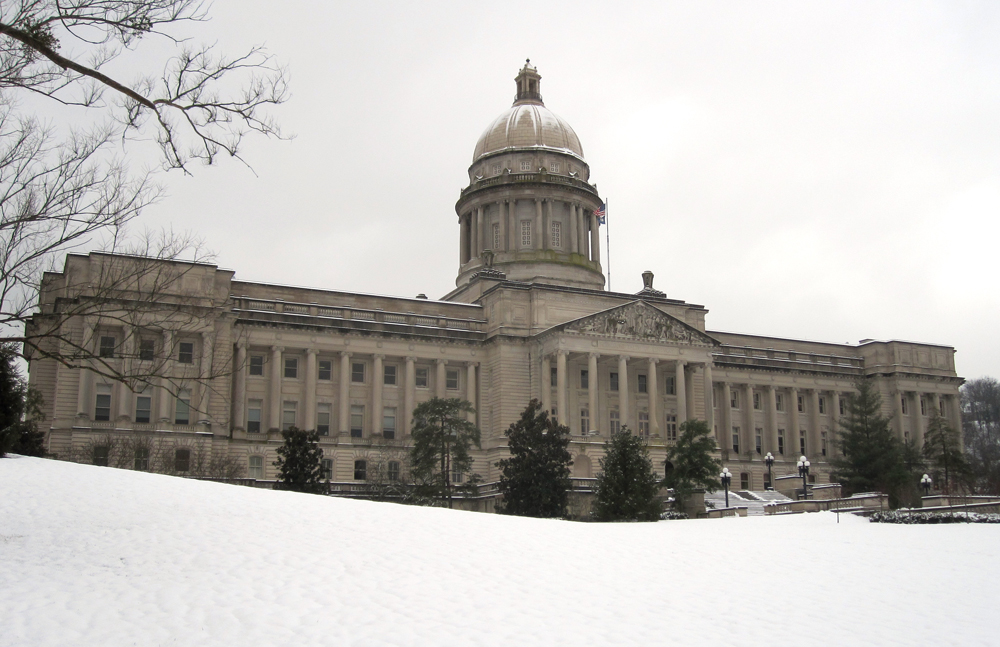 Southeast Lawmakers Meet This Week with Comp, Captive and Property Insurance Bills on Their Plates
Legislatures in most Southern states convene this week and dozens of insurance-related bills are now in the hoppers. Here's a look at some of the measures that have been filed, which could affect property and casualty insurance, homeowners' premiums, workers' compensation benefits and insurance regulators and regulations.
Alabama
House Bill 39, sponsored by Rep. Chip Brown and others, would transfer money left in the state Insurance Department's budget each year to what's known as Strengthen Alabama Homes, a wind-mitigation program.
Under current law, any funds that exceed 25% of the amount that was appropriated for that fiscal year should be transferred to the state's general fund. The bill would instead send that money to the wind program and would authorize the insurance commissioner to transfer more department funding if needed. Most of the funding for the Strengthen program already comes from fees paid by insurance companies and pays up to $10,000 per home. After inspection, homeowners receive discounts on premiums.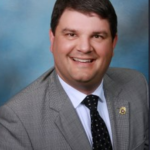 HB 67, sponsored by Rep. Matt Simpson, would make firefighters and law officers with post-traumatic stress disorder eligible for some benefits. Under current law, mental disorders are not compensable unless accompanied by a physical injury. The bill would require municpalities to reimburse the responders for co-payments when they are treated for PTSD.
When an officer is unable to return to work, local governments would have to pay disability payments equal to two-thirds of the responder's salary.
Florida
With just days to spare before today's bill-filing deadline, Sen. Jim Boyd has authored a piece of legislation that many in the insurance industry have said is needed to fill holes left by SB 76, the 2021 reform bill that aimed to reduce litigation costs.
SB 1728 goes where some thought lawmakers would not dare to tread: a return to allowing actual cash value – instead of full replacement value – on residential roofs. Insurers have complained for years about current Florida law, which requires replacement of most roof surfaces, even if they have limited damage.
"It's a good bill," said Paul Handerhan, president of FAIR, the Florida-based Federal Association for Insurance Reform.
The bill also:
Aims to limit solicitation by roofing companies. Insurance carriers have cried "foul" over roofers soliciting homeowners with claims that insurers will pay the full amount for a new roof, and the deductible will be covered, even if the damage is from wear and tear, not from wind. SB 76 attempted to outlaw that practice but a judge has temporarily blocked that language as infringing on roofers' constitutional right to free speech. Boyd's SB 1728 offers new wording, noting that advertising is prohibited unless it includes, in large type, a statement that the consumer is responsible for paying the deductible. The measure also notes that it will be considered a felony offense if contractors offer to pay or rebate the insurance deductible or if they provide intentionally false or misleading statements to the homeowner.
On Citizens Property Insurance Corp., Florida's insurer of last resort that has grown by leaps and bounds due to its lower premiums on many homes, the bill would bar some Citizen renewals if competing offers are available. Current law allows homeowners to stick with Citizens unless premiums on "takeout" offers from other carriers are the same or less than the Citizens price, for comparable coverage. The bill would dictate that Citizens could not renew a policy "unless the premium for coverage from the authorized insurer is more than 20 percent greater than the renewal premium for comparable coverage from the (Citizens) corporation."
The measure also would require that Citizens' board members have at least 10 years of full-time experience in the property and casualty insurance business, and the executive director should also have the same "experience, character and qualifications" as that required of most insurance companies' CEOs. The change is something the Florida insurance agents and others in the industry have lobbied for in recent years. "We strongly believe they should have that level of experience," said B.G. Murphy, director of government affairs for the Florida Association of Insurance Agents.
Boyd's plan also would allow surplus lines to participate in Citizens take-out programs and directly write homeowners policies, if they approved by state regulators, if they maintain a surplus of $50 million or more and meet other requirements.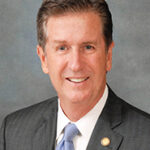 Several other bills were filed in the last few days that proponents believe would help stem the red ink flowing through Florida's property insurance market. These include SB 1874, also by Boyd, which would make a number of changes requested by the state Department of Financial Services; SB 186, by Sen. Jeff Brandes, which would also allow surplus lines carriers to offer take-outs on Citizens' policies, along with with other changes designed to slow Citizens' growth; and HB 1307, by Rep. Tommy Gregory, which would address some of the same issues.
SB 468, sponsored by Sen. Keith Perry, passed the Senate Judiciary Committee Monday afternoon. It would make changes to the Hurricane Catastrophe Fund; would exempt smaller businesses from workers' compensation premium audits; and would allow Citizens to offer wind-only policies for condominiums, among many other changes.
Georgia
HB 867, by Rep. Mark Newton, would require pharmacy benefits managers to be licensed and regulated. It also would mandate that PBMs disclose the "true net cost" of prescription drugs and to calculate cost sharing requirements for insureds.
HB 865, by Rep. Tom Kirby, would require employers who obtain workers' compensation coverage for any employee through a professional employer organization to either have all of their workers covered through the PEO, or to obtain separate proof of coverage on their employees, through a comp insurance carrier.
Kentucky
HB 62, sponsored by Rep. Richard White, would mandate workers' compensation benefits for employees who suffer adverse reactions from employer-mandated COVID-19 vaccinations. It creates a rebuttable presumption that an adverse reaction was caused by the vaccine.
HB 166, by Rep. Ashley Laferty, would end the controversial requirement that pulmonary specialist doctors who evaluate black-lung disease also be radiology specialists, known as "B readers." That requirement was added to the state's workers' comp statute in 2018 in what critics said was an effort to make it more difficult for coal miners to obtain diagnoses and workers' compensation benefits.
HB 203, by Rep. Steve Sheldon, would require pharmacy benefits managers to establish adequate and accessible pharmacy networks.
HB 210, by Rep. Bart Rowland, would establish insurance requirements for peer-to-peer car-sharing services.
Mississippi
SB 2024, sponsored by Sen. Kevin Blackwell and others, would update the regulatory framework for travel insurance to be sold in the state.
HB 482 would reauthorize the Property Insurance Clarity Act, which requires insurers to provide policy and premium information to the state Department of Insurance. The bill also would reauthorize the department to compile data on homeowners' insurance.
SB 2002, by Sen. Charles Younger, is the Grain Producers Indemnity Act. It would provide indemnification for grain dealers who experience financial failure, through a state agency, and would provide for reinsurance to help cover claims.
HB 521, by Rep. John Lamar, would exempt some workers' compensation claims information from public records laws. Some injured workers have complained for years that once they file a claim, they are inundated with solicitations from plaintiffs' attorneys and others. The state Workers' Compensation Commission has requested the legislation for the last few years.
North Carolina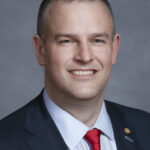 The General Assembly starts the second year of its two-year, 2021-2022 session this week. No new P&C insurance-related measures had been filed as of Monday, but several bills remain pending from the first half of the session.
Senate Bill 496, known as the "Omnibus Department of Insurance Bill," by Sen. Todd Johnson, would make a number of clarifications to state law, as requested by the department. Among those:
The measure would make it clear that when a disaster declaration is made for parts of the state, policyholders have extra time – until the declaration or other order is lifted – to file proof-of-loss statements and pay premiums. But once that period has expired, all premiums that are owed would have to be paid, the bill notes. Insurers would be able to proceed with cancellations of policies after the deferral period.
The bill would require local school boards to provide the Insurance Department with a copy of all property and flood insurance policies on school buildings and equipment. When policies are canceled or changed, the boards would have to notify the department.
It also would bar businesses with a revoked or suspended license in North Carolina from offering insurance products to North Carolina residents through another state's licensure.
The bill also would remove personal delivery as a delivery option for certain DOI forms.
The omnibus bill passed the Senate last year and is now in the House Rules Committee after it was reported favorably by a subcommittee.
A bill affecting captive insurance companies, SB 347, also by Johnson, passed the Senate last year and now awaits action in the House. The measure would make a number of changes to captive law, including:
The bill would require the insurance commissioner to maintain the confidentiality of information filed by a captive insurance company when it seeks approval of a distribution of capital or surplus, a change to its plan of operation, or a loan to an affiliate.
It also would authorize the commissioner, upon written request, to exempt any captive from compliance with audit requirements if such compliance would cause it financial or organizational hardship. Under current law only captive insurance companies having less than $1.2 million in written premium are eligible for this exemption.
The move would provide that a captive insurance company is not entitled to claim a gross premium tax exemption as an inactive captive insurance company unless the Commissioner has declared the company to be inactive.
South Carolina
SB 902, by Sen. Gerald Malloy, would make adverse reactions from a COVID vaccination a compensable condition for those who received an employer-mandated shot.
H 4615, by Rep. Jeffrey Johnson, would require judges and the state's Workers' Compensation Commission to report all cases of suspected false statements or misrepresentations made in court proceedings to the insurance fraud division of the state Attorney General's office.
Topics
Legislation
Property
https://www.insurancejournal.com/news/southeast/2022/01/11/648716.htm